Our talented team of students, faculty and associates are working together on these key projects:
National Ecological Footprint and Biocapacity Accounts
Led by Eric Miller and David Lin (Global Footprint Network), with Sophie Angoh, Chaya Kapoor, Mark Milnes, Elizabeth Holloway, Anuja Kapoor, and with contributions from Maria-Louise McMaster, Jason Robinson, and Mary Thornbush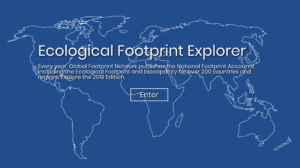 We are producing accounts that detail the Ecological Footprint and Biocapacity of all nations on the planet, from 1961 to the most recent data available, using international datasets. Details include the components of cropland, grazing land, built-up land, forest land, fishing grounds, and the carbon footprint. We are producing the accounts for the Footprint Data Foundation to inform individuals, communities and government leaders to better manage limited resources, reduce economic risk, and improve well-being. Data on a national and global basis, by year, and by component, are available at data.footprintnetwork.org as one of many products listed on this page.
Canada's use of the Earth's carrying capacity
Led by Peter Victor and Eric Miller, with Katie Kish and Mark Milnes, and collaborators David Lin, Martin Bunch, Peter Mulvihill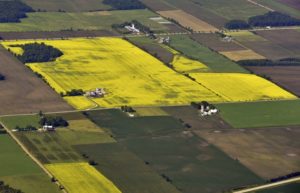 We are synthesizing and mobilizing knowledge that could help inform civil society and governments of all levels about how Canadians use and depend upon the Earth's carrying capacity. This includes the consideration of how Canada's imports rely upon carrying capacity from abroad, and how domestic capacity is used to generate exports. We are using various measures and measurement systems, including Ecological Footprint and Biocapacity accounting. Our assessment includes an analysis of the sensitivity of Ecological Footprint and Biocapacity measures to changes in various input parameters and data sources, to address questions that we have encountered from provincial and federal policymakers. Read our synthesis report here.
Ontario's Ecological Footprint and Biocapacity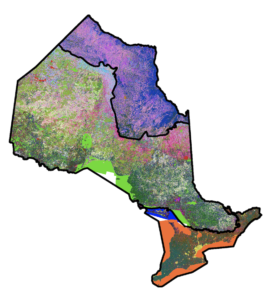 We derived measures and trends from 2005 to 2015 of Ontario's Ecological Footprint of consumption, and the Biocapacity of lands and waters within Ontario. Results were derived using provincial, national and international data, following the Ecological Footprint Standards. This allows results to be compared to national and global trends and measures, and to inform measures of sustainability by comparing Ecological Footprint and Biocapacity. This work informs the Ontario Biodiversity Strategy through the leadership of the Ontario Biodiversity Council.
Understanding the footprint literature
Led by Martin Bunch and Eric Miller and Mark Terry, with contributions from Peter Mulvihill, Byomkesh Talukder, David Mallery, Kamal Paudel, Erik Tate, Justis Allard-Hagan, Sophie Angoh, Chaya Kapoor, Mark Milnes, Elizabeth Holloway, Anuja Kapoor, Maria-Louise McMaster, Mary Thornbush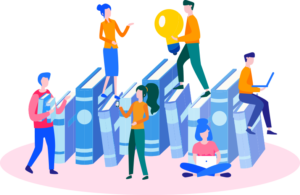 We are coding a sample of over a thousand peer-reviewed scholarly papers in order to understand trends in their focus, authorship and affiliations, purpose, methodologies, and recommendations. This will help our initiative, and others, to understand if and how research has changed, together with strengths and weakness and opportunities and threats to inform future research. We are focussing on literature published in English with the highest rates of citations up to now from the late 1990s when "Ecological Footprint" was developed through the Ph.D. research of Mathis Wackernagel under the supervision of Professor Bill Rees at the University of British Columbia.
Assessing the state of footprint science
Led by Mary Thornbush, with Peter Victor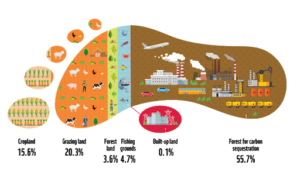 We are appraising the science underlying the definition and measurement of the Ecological Footprint and Biocapacity and their various components, including cropland, grazing land, built-up land, forest land, fishing grounds, and the carbon footprint. We are also appraising critiques of the methodologies and data (including responses to the critiques). An annotated bibliography has been generated, profiling specific sources of greatest relevance. The resulting work is informing the Science Advisory Committee of the Footprint Data Foundation as it develops a research agenda and seeks resources to undertake the research.