Project Overview
Humanity is faced with many challenges caused by a world of 7.6 billion people, including the conservation of biodiversity and the need for dramatic reduction of greenhouse gas emissions. Understanding and communicating the use of the earth's resources compared to its supply of ecosystem services is crucial if we are to live within our means.
Using the universally understood image of a footprint, the Ecological Footprint conveys in simple quantitative terms some basic truths about the human predicament. It does so with a methodology that can be scaled at any level from the individual to the whole world.
As part of a new partnership between the Global Footprint Network and York University, researchers are working to enhance the accounting methodology and improve data on which the Ecological Footprint is based. York University will become the global datacenter for the National Ecological Footprint Accounts, starting in 2019, and will lead an international network focused on making the Ecological Footprint even more accepted, accessible, and policy relevant.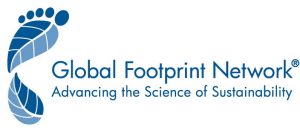 Global Footprint Network, an international NGO, was founded in 2003 to enable a sustainable future where all people have the opportunity to thrive within the means of one planet. Explore the National Footprint Accounts 2018 Edition.
Press Release: York U to calculate progress on key UN sustainable development goals
Call for Applications
We are seeking several students to undertake their Masters programs and research associated with sustainability indicators and the Ecological Footprint, starting in September 2018. This research is associated with Ecological Footprint Project at the Faculty of Environmental Studies at York University.
The Project
The concept of the Ecological Footprint was Introduced in the early 1990s. It is the only metric that compares overall human demand on nature with biocapacity – what our planet can renew. The Ecological Footprint project maintains national accounts databases to provide data about both demand and biocapacity. The databases cover all countries from 1961 to the present.
The Global Footprint Network is currently transitioning the science, methodology and databases of the Ecological Footprints to an academic network. York University, Toronto, has been selected to host the National Footprint Accounts of the Global Footprint Network and provide the leadership and core activities for an international research collaboration to further develop, strengthen and elaborate the accounts. The ultimate goal of the initiative is to enhance the impact of the accounts upon policy-makers in government, industry and civil society. There are many opportunities for research associated with this project, including the realms of policy impact, methodology and behavioural change.
Candidate profiles
Background and interests in sustainability assessment, sustainability indicators, quantitative methods, spatial analysis, and geomatics will be considered an asset. Successful candidates will be expected to develop a thesis, major paper or major project in this area, and to work with the Ecological Footprint project as Research Assistants. Candidates will have opportunities to participate in regular webinars with Global Footprint Network team and will attend a winter retreat. There are also potential field experience opportunities at GFN headquarters in California, internship opportunities with Statistics Canada and other government agencies, and engagement with a range of major ENGOs in Canada.
Funding
We are offering minimum funding of $11,000/year for two years, with additional funding to support travel and Research Assistantships. Details of the base funding model for Masters students at York University can be found at: http://gradstudies.yorku.ca/graduate-funding-model/#squelch-taas-tab-content-0-1.
Information on the Masters Program at FES can be found at http://fes.yorku.ca/apply/mes/.
How to apply:
Interested applicants should contact:
Prof. Martin Bunch
Associate Dean (Research)
Faculty of Environmental Studies, York University
Email: bunchmj@yorku.ca
Stay tuned for more details as the project develops!